For years I've used permaculture as a tool. For years I've been wanting to share this way of thinking with my partner Tim. Finally, five years into our relationship, I got the chance to bring him to a permaculture course in Australia. Two full-on weeks with an international group of students and a myriad of teachers. It's been intense on so many levels!
In all honesty, this course allowed me to reinstate my belief in our relationship. I'm sure there are others like me out there, people who are struggling to fit their permaculture life with their love life. The following thoughts are for you. I wish you all good luck!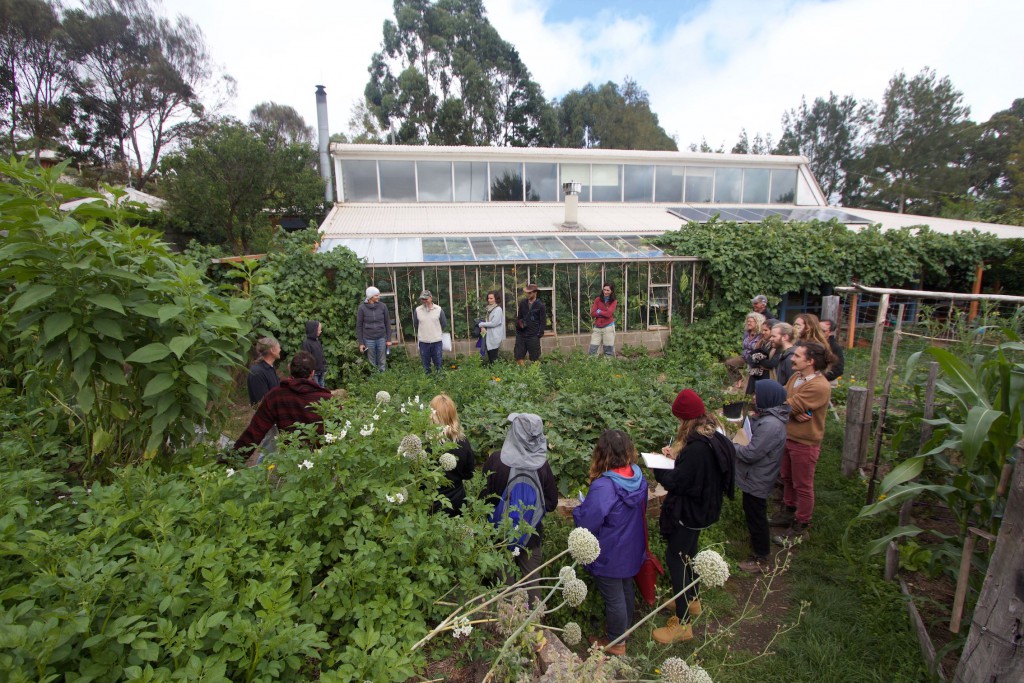 PDC reflections 1 – day 2
Passion can make you angry. Passion can make you righteous. Passion can bring you close to people but also push them away.
As I sit here and listen to all the people attending the course, and the teachers presenting it, I feel both at home and far, far away. I see myself there, a few years back, teaching with that flame burning through my words, my face, my posture, out onto the participants. The recognition makes me itch on the inside. I didn't want to be that teacher anymore. I wished not to be perceived as righteous, since that meant scaring people away with my fire, but I could tell that sometimes I did. Were those few a worthy sacrifice for the larger group that went away empowered by the idea of permaculture? I'm not sure. And so I stepped down, outwards, to give time for reflection and to calm my mind.
I feel that there's a huge potential in bridging worlds, left and right, academia and hands-on, but I can't do that if I position myself to far into either of those spheres. Like an acrobat dancing the line, I wish to fall in and out of balance, in and out of those contradictions. To continue to be an agent of change and reflection, I need to be humble enough to listen to what others have to say, and strong enough to present my own view in a thought-through way.
Being here at this PDC, with persons who have been teaching a lot, allows me to zoom out during the lessons and observe the layout and the way the other participants react to it. It's a rewarding process.
PDC reflections 2 – day 4
Much like with the freediving community, it feels good to be back with the permaculture community. I guess I need to take time outs in many different areas at different times.
Being here, observing what I have learned since the PDC back in 2010, I feel very empowered and glad about my own development. So many of the areas we touched back then, which were related to gardening, food, buildings, heat sources etc, are areas in which I have had the chance to hone my skills. The hardest nut for me to crack is still the people part of any system. So many ideas about community are circling around, being implemented in different places, and I just haven't found a model that I thing might work for me, and for Tim, quite yet. Today we went to Patrick – Artist as a family – plus a small community garden and then to David and Sue's Melliodora. Patricks places was around 1000 m2, established 8 years ago, and filled with diversity. Melliodora is about 8000 m2, established over 30 years ago, and filled with even more diversity. It gives hope to see these semi-urban places, knowing that I don't feel like I would fit well with communal living, but that I want to live in a good neighbourhood. It might be in the countryside, or it might be just outside the city in a spot with good communications for coming and going, for inputs and outputs.
PDC reflections 3 – day 7
Through bringing us to all these different places, I am amazed at how well the course has been planned. The benefit of seeing an implemented design in all different stages and of all different kinds and qualities gives such a added depth to what we are learning during the more theoretical sessions. This is what I missed while partaking in my first PDC back in 2010 in Jordan with Geoff Lawton. Being a good storyteller and an empowering lecturer, he still got his points through, but the sublime, emotional part of being submerged in a permaculture landscape gives you a deeper understanding.
I also very much enjoy having a string of teachers passing through the course. Compared to an ecosystem, David is the philosophical, wise old tree who brings balance and depth. Sue is a mature, clever animal, social and cheeky, moving through our group spreading nuggets of laughter and wisdom. Angela with her soft voice but mental steel is the shepherd steering us through the course, adding missing links of info when needed and maintaining the group structure. Beck with all her in depth knowledge of ecosystems and cycles keeps a cool surface but underneath we can see her rebell nature bubble and thrive. She is also our shepherd, sharing the work with Angela, making sure that we all get access to the information a PDC contains, so that even though there are ten or more co-teachers, there is a clear learning outcome at the end.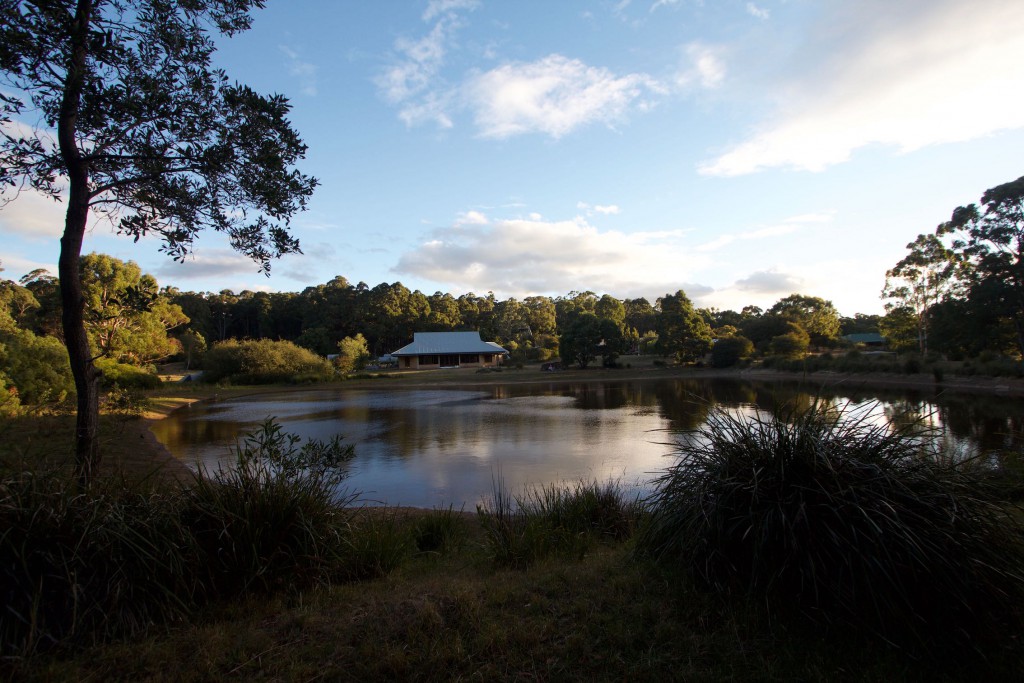 Staring each morning with a yoga session, we clear our minds and loosen up our bodies after a much needed night of sleep. A simple breakfast in silence, then karma yoga in service of the ashrams daily needs before we enter the classroom again. We use the largest yoga hall for our indoor sessions, everyone seated on the floor using low foldable tables and cushions and blankets. The teachers use a whiteboard and a projector, then swap over to using different materials and resources to convey the knowledge and experience, such as using an A-frame, drawing to scale with a scaled ruler, or taking soil samples for testing. During site visits, we get to hear other designers speak about their way of permaculture, how they have set up their systems, what sizes and budgets they have, and what has worked well compared to what has been challenging through their process of establishment. We get the full scale, from projects in their 5th, 8th, 11th, 14th and 30th year, which allows a for a richer understanding of how things might or might not develop. Back at the ashram, its forested surroundings lends themselves perfectly to exercises of reading the landscape. As we wander about with David, we learn more and more about what to look for and how to use our intuitive reading abilities handed down from our ancestors. From geology to trees, from topography to waterways, from soil structure to weeds, from wind patterns to human interaction, we see the landscape with new clarity. Layers over layers of information surround us, and using our eyes, fingers, noses, tastebuds, feet and skin we react to what we meet. Drawing conclusions from all these layers, an internal picture emerges of what has passed in the years gone by, what is happening right now, and what might come.
I let all this information fall into my already established mental framework. Back in 2010, it felt as if a made a huge reconstruction of synapses to allow for everything that I am and everything that I know to reiterate its place inside me and to form new pathways in between all these areas. I felt empowered from being allowed to use all that I am, not only the specialised knowledge that I had gathered from continuous studies within the educational system. It matters that I was planting carrots and onions and tomatoes with mum and dad when I was a kid. I matters that I was a leftist activist roaming the streets as a young adult. It matters that I have a huge chunk of technical knowledge. It matters that I have traveled and marvelled at the landscapes I'm in since my earliest memories. In a way, permaculture allows me to be me, and that is a very empowering gift.
Having a day of in the middle of the PDC allows for reflection. I feel that I couldn't have made a better decision on which PDC to come to. This time, its not mainly about what I can learn from the full on experience, it is so much more important what Tim can get out of it and even more so what we as a couple can gain. In a shady corner of my heart, there is a little scared voice whispering: "Klara, are you really yourself truly and fully when you share your life so intimately with this Tim-person? He is not passionate about the big picture in the same way you are. He will not push you to find an alternative way, to build that new regenerative branch from our old society which you have been dreaming of your whole life. If you want to be that agent of change, can you really be with someone who is less keen on challenging himself and taking steps to reach that far flung goal?"
Silence. The voice is shrinking, transforming itself into a nurturing soup of philosophical love. The topics we are covering and the conversations they enable between the two of us are creating a new balance. Tim is entering further into my world view, my view of the world that I've been carrying, always. Permaculture isn't changing me, but it has brought me a conceptual framework which allows me to express who I am through the words and ideas put forth by others who came before me. Now I get to intentionally and intimately share this view with Tim in a much more profound way, and our conversations are yielding a more solutions based mutual future. I have dreamt of this shared experience since the two of us first became a one, but knowing that I have no business trying to push anyone else into the sphere of thinking where I feel at home and where my future is blooming, I have moved slowly. It's a delicate thing, love. After spending five years together, the opportunity and will to join in for a PDC arose through the mutual desire of a long journey. We have now set out on a 16-months long nomadic voyage, and permaculture is a part of it. The scared voice inside me was whispering: "This is it. This is the point where you either make it or brake it. Submerge Tim in your world of holistic thinking and see how he responds. If ge gets it, your safe. If he doesn't, there is an alternative truth about your relationship."
No. I never dared speaking about this fear with Tim. It felt as if it would do more damage than good. I've been thinking, "he must also have his fears about being us", and then looking at the strong base we have built with our love for each other through nature, simple living, climbing, camping, traveling, cooking, and being active in so many ways, it seemed much wiser to let the whisper be left alone in that corner. I would have been concerned if it had grown stronger over the years, but it hasn't. It just another balancing constant, I guess. By nature, I have an intensely questioning mind. This voice is simply another part of it, making sure that I stay on track through life, giving me a little scare but also providing a reality check. Are we compatible or not?
I'm so ridiculously glad that he gets it. We are safe. The base has grown even stronger, and now the next level awaits us.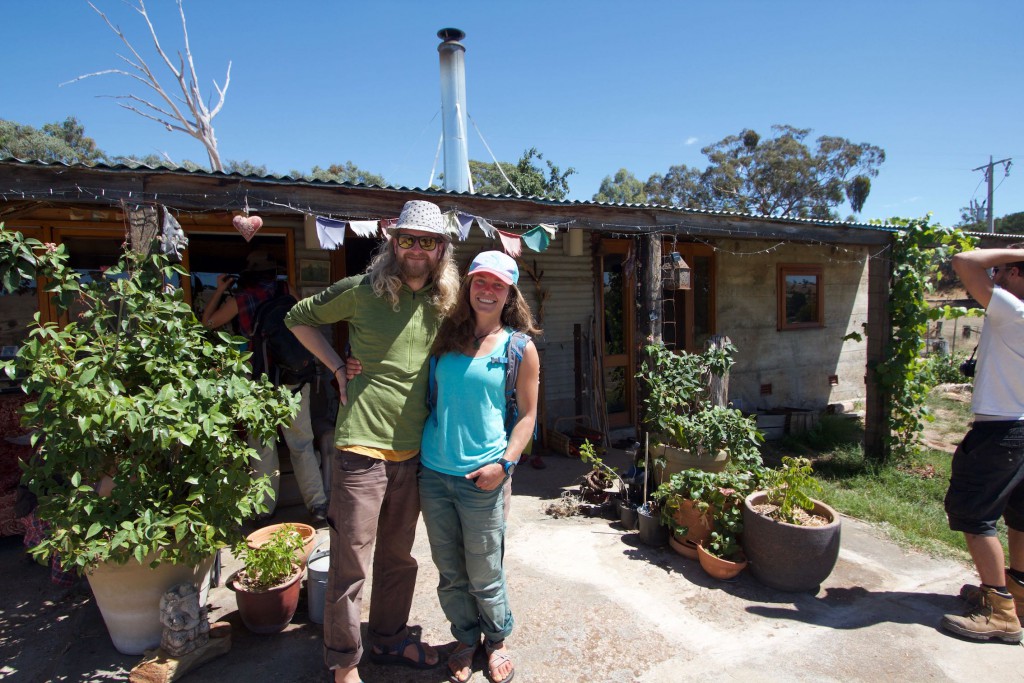 PDC reflections 4 – day 9
This was important. This was worth all the money, time and energy spent on the planning leading up to these two weeks and the immersion into permaculture during these two weeks. This was a key factor, maybe t h e key factor, in letting me know that Tim and I are a good match. Looking ahead, I can now rest my mind knowing that Tim has had a full on experience with permaculture design, and that he now knows what its all about, and that we can now share this way of systems thinking to plan our entwined future.
It's a harsh thing to say, "do this or I will leave you", but in essence, that's what I did on a personal-mental level. I knew I needed Tim to understand at least the basics of permaculture for me to be able to plan for a long life together. Some things are just more important than others. I will never need to turn him into an avid freediver, because I can meet him on the rocks instead of in the ocean. We don't have to work together side by side every day or have the same opinion on all subjects. But with permaculture being so strongly linked in with my core ethics, there was just no way that I could keep on leading a joint life, with Tim not knowing about those ethics and how they impact my life. Since 2010 I've been using permaculture as a framework through which I observe and analyse the world. It helps me to stay in line with my ethics and to view every decision from multiple angles, so that I know I can stand up for whatever I decide to do.
When analysing my relationship with Tim, I saw that we were aligned in most domains, but that I had a stronger emphasis on systems thinking in relation to my place in this world. I live with the mental framework of a compulsive analytical do-gooder. I can't change that, but I can harness and use it as a strong beneficial quality of my personality. I need my life to fit with my personality, thus, I need Tim's idea of our mutual life to fit with my personality.
I have a very strong need to understand my own patterns, so that I can tweak my way of living to provide a positive outcome through those patterns. Any pattern can lead to regeneration as well as degradation. I will not stand for degradation, will never accept that I can't change whatever is going on into a regenerative force. That is also true when it comes to my relationship with Tim. Of course I have no intention of trying to force him to be different or to change, but I can strongly encourage him to take part of a piece of my world so that he can then make a facts based decision regarding wether or not he likes that part, and wether or not he would like to include it in his own life. Luckily enough, he chose to say yes when I said that I needed to take a Permaculture Design Course together with him. Luckily enough, he enjoyed it and learned new things. Luckily enough, I can now share myself more fully with him. Luckily enough, I can now say with renewed confidence that I believe in our mutual future. It's not that I didn't love Tim when he didn't know what permaculture was all about, I just love him so much more now that he does know.
PDC reflections 5 – the aftermath
Two weeks, that's often a short period of time. But boy, these two weeks have felt like two months. I'm such a course junkie… I love the intensity of just flooding your head and heart with information of all kinds and then see what comes out on the other end.
In a few words:
I want to keep living with Tim
I want to keep being a semi-nomad
I want to keep teaching permaculture
I want to keep working with creating regenerative landscapes
I want to work both in Sweden and in other countries
Thank you for sharing my thoughts.
Thank you Tim, David, Sue, Angela, Beck, Kelvin, Kim, Dave, Alessio, Jermy, Shahar, Ben, Kate, Katie, Clare, Kat, Liane, Stanley, Osti, Laura, Oana, Sylvain, Atma, Karly, Patrick, Joel, Ian, Mike, Lisa, Rod and all you others who took part in the course. You changed me.
Klara