How hard can it be to find a fulfilling, non-judgemental lifestyle?
—-
An everlasting question, I suppose. It's very hard.
Part of my answer is this, that every time I have devoted my time to a physically and mentally challenging objective, situated in nature, I have felt that I am doing e x a c t l y what I am meant to be doing. The question marks regarding the meaning of life still arise during the quest, but also fade swiftly and leave me content with what is.
I long for that feeling, cherish its simplicity.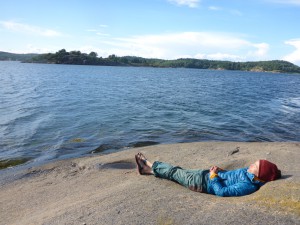 In daily life, setting myself up with work related challenges where the scene is a man affected landscape such as a city, I seldom feel that I am fully at ease with what I'm doing. There are so many moral aspects of life in the presence of other human beings. I find it hard to step away from the fact that I am a privileged person with potential power, thus morally obliged to search for A Better Way Of Living and to share the multiple answers with others. I am doing my best to be here and now and at the same time allow myself to continuously zoom out further and further, to be able to se more clearly what values have been instilled in me and which of these values I can choose to reject. This seems important to me; a hobby philosopher, deeply entrenched by a moral and ethical code which I can sense is out of date and probably of target.
I do not wish to be part of a destructive society today at the age of 32 anymore then when I first started to formulate my own ideas and thoughts on the subject at the age of 14, but thankfully the time passed has given me a more humble attitude in relation to the definition of a Destructive Society. The world really isn't nearly as fucked up as I thought it was in my late teens. The world has probably never been fucked up and will never be fucked up. Who could objectively judge in that matter? Yes, we have gazillions of problems in our human society, but we are most likely not moving backwards even if the conservative right wing movement is strong these days.
Understanding at an ever deeper level the effect of being an organism which lives in an unfolding, evolving cultural flow, my mind keeps reaching for simplicity. For the greater picture. For the underlying patterns. For liberation.
Liberation. Ha!
Yes. I've never thought of that before. I wish to find answers to all my questions, to become liberated, free at last.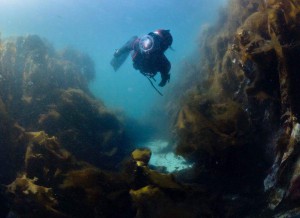 Liberated from the human context? Hmm. No. More likely liberated from the cultural, historical context which pushes down on my mental sphere like a warm wool blanket, a muffling gray, made of thousands and thousands of separate strands of thoughts passed down by generations. A felted mess that I'm trying to untangle and rid myself of, because I can not stand n o t trying to do it. I aim for the stars, wish to have their far away perspective on this global society of ours.
The blissful here-and-now kind of mentality that I appreciate and can glide into when in nature, alone or with likeminded persons, can at other times make me furious when I'm interacting with random people. If they too are applying this mentality but in a way that displeases my moral self, my grand moral monster gets angry. If I have an underlying feeling that these persons are acting disrespectful towards the Earth and its ecosystems simply by not putting an effort into thinking new thoughts which allows them to widen their perception of life, of this magically interesting universe, I want to shake them and m a k e them think.
Come ON, think harder! Stop limiting yourself!
But I don't do that. I can't do that. I know the moral monster is not very good at judging others in an objective way. It's so pumped up with fiery morally induced feelings that it itself is acting exactly like the persons in front of it, the persons it wants to shake. The moral monster is a rather stupid part of me. It does give me fire and strength to keep on looking for possible answers, but it also dumbs me down.
For now, one of my largest personal mental quests is to harness that part of myself, the moral monster, so that I peacefully can take another good look at society and the people creating it.
At the same time I'll be enjoying the simplicity of freediving at an elite level for an extended period of time, attending the World Championships in a few weeks time. That'll get me right into the flow of emptying the mind, so that afterwards I have made room for new philosophical endeavors.
As always, to be continued…