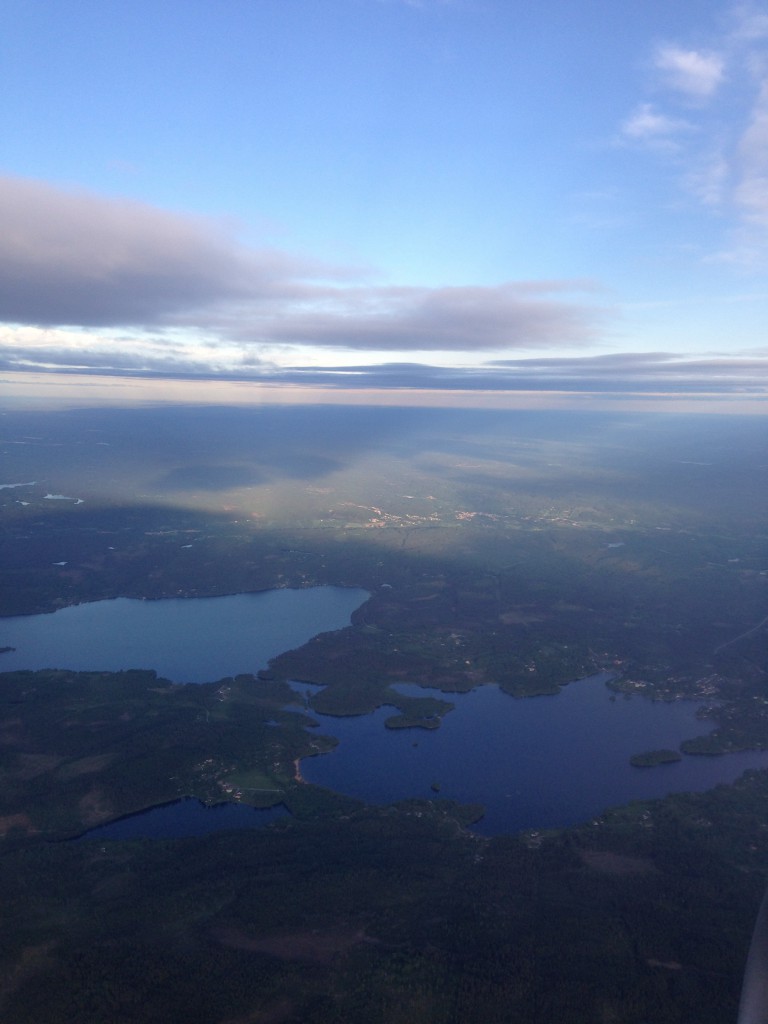 Flying. Not totally comfortable with getting on a plane, to go somewhere just for fun, just for meeting another person. There is a heavy ethical and moral debate taking place deep within whenever I make decisions which seem not to comply with my own ethics.
Interestingly, the last two years something inside me has shifted. I am no longer as certain about my old ideals. My core is the same, but I have furthered my understanding of the world both on a anthropological and scientific scale. I believe I might be on my way to the next level of ethical thinking, which for me is an enormous gift in relation to personal development and mental relaxation.
This old idea of mine (and others) of living an ethically correct life seems to mean very different things depending on at what scale I as a person would like to operate. If I decide to act locally as a change maker to be able to move few resources and keep my carbon footprint down, then flying is out of the equation. Whatever I do to live and act out this local life will then probably also have a mostly local effect from a socially interactive perspective, and therefore a limited effect on a planetary scale.
That's ok.
I could chose that way of life. It would make perfect sense to work with what I have at an arms length and make the best of it. I'm very glad that there are millions of people who have decided that this is their way of life, because that means there are millions of people acting as change making hubs on a local scale, with tools such as permaculture, the transition movement, circular economy, agroecology, chaos pilots etc. They bring others along and provide the social glue needed for a persisting, viable change.
I am at times one of these millions of local human hubs, guiding and teaching, but I am also at times one of the global bumblebees, who during their nomadic flights cross pollinate ideas and cultures and values, and thereby draft new iterations of who we are and what we are supposed to do with our lives, from a Homo sapiens perspective.
If I decide that I want to be this change making bumblebee and act on an intra- or intercontinental scale, then I will need to circle more resources through the system. I will most likely need to fly every now and then, not with my own wings but in an airplane. To reach a higher level of influence I need to not limit my own energy usage in the same way as I do when I act on a local scale. If I can't funnel energy, I can't have a great outreach. (Remember, we can't really "use up" energy, we can only transform it. The concept of exergy comes to mind, but let's not go there now). Not even with this World Wide Web at my fingertips can I accomplish as much online as I can in flesh. This is also ok, but the scope of it is so much larger that it took me many more years to understand.
However, even though I can find a logic in why it is ok not to go Toyota on my own life, when acting on this continental bumblebee level there is an automated, instant feed back loop hardwired into my brain that tells me I'm a BAD PERSON!!! I'm a naughty ecosystem destroyer. I'm a cancer. I'm an abuser and overuser. Why should I be allowed to use more than my share, more than others? Doing "good" is not a reason strong enough to override a taxing usage.
It is very, very hard to put that emotional reaction under scrutiny of my own logical brain, but at the times when I manage to do so I find a cluster of semi emotional- semi science based assumptions that seem to steer my actions. These assumptions seem to stem from a mixture of childhood memories, facts learnt in grade school, truths from my young adulthood… An internal, old school mirror of the society and the people I grew up with. I might have been a tabula rasa at my conception, but the blankness swiftly got scribbled over by me and others. I am of course me; I am also a logical iteration of this universe, of this planetary biosphere. I am unique but not very different. My ethics and truths are not mine but ours. In this societal age, climate change is the driving factor behind many personal sets of ethics, and I got I inoculated with these at an early age. (Unfortunately, the persons who gave me this strong sense of right or wrong couldn't also provide me with the tools I needed for a life of regenerative work. I'm glad I've found a way forward on this arena myself, after three decades of searching).
When I get hit by the BAD PERSON emotions, I try to confront them, try to get inside them, try to see if they are worth being felt as "truths" anymore. It's my way of hitting back, of using a more scientific approach to unveil a potential falsity within myself. There is no point anymore in acting as an ethical slave in relation to ethics which in some cases have already gone out of date. Things do change. I'm a fan of dynamics, of acknowledging the fact that nothing is ever static, that the universe move from chaos to order over and over again, and so do I. History tells me that what someone thought was right and wise to do years ago often turned out to be a destructive choice. I can never ever know what impact I will have on life on this planet in the long rung, but I sure do my best at guessing, and then second guessing myself, striving for simplicity and a caring lifestyle.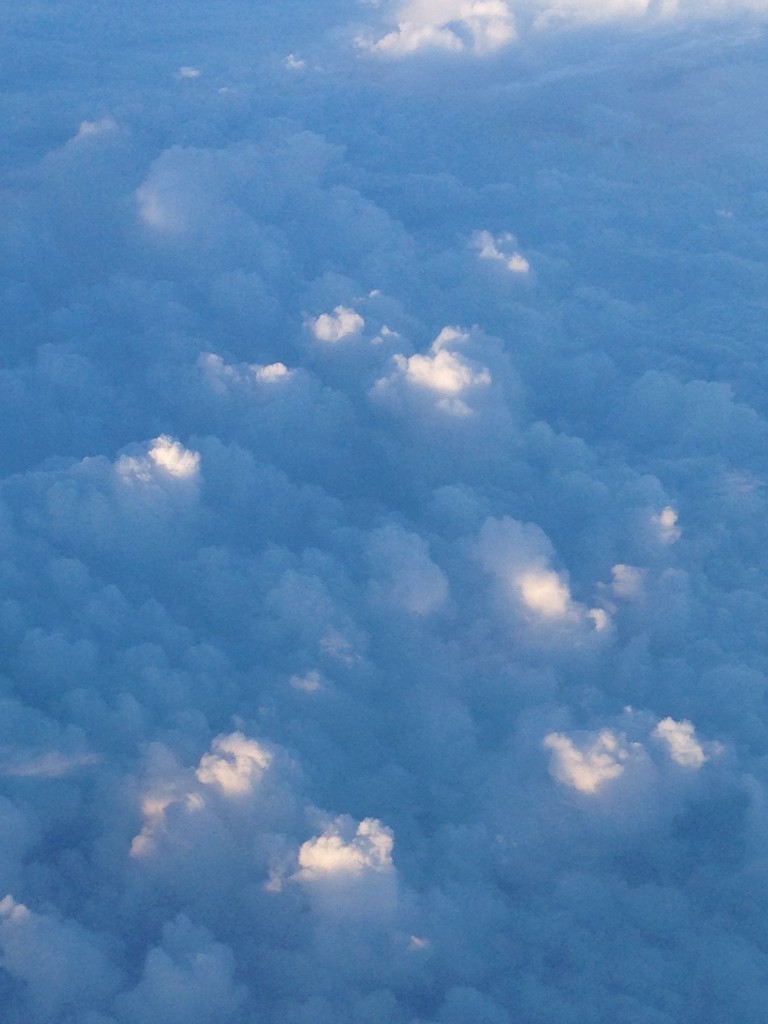 What I dream of now is to use energy to gain momentum, to shift over to the next gear and ride the change effortlessly, like cruising with a bike through a warm summers eve. I will still be an ethical activist, will probably have a new set of assumptions to scrutinize, will always be annoyingly full of questioning thoughts, ready for the next level of thinking whenever I can reach it. I dream of an underwater garden, of a food hub, of a piece of land by the sea with a regenerative food producing system in place.
There's a picture in my mind, I've seen it painted by many artists, of a foot leaving the ground and under it is a green, lush, growing space full of life. It's a good metaphor of the Positive Footprint. I like it. I zoom out and I see that the other foot has stepped on something else, has had a potential negative footprint, but the total sum of these footprints is still positive. Positive. More than before.
I've given myself permission to live more grandly again, to do things which make me happy but has no thought of purpose for the rest of the ecosystem, after understanding that if I put a lot of energy into healing the planet, the biosphere will respond. So I get to be both egocentric and ecocentric. If it doesn't respond, then in a billion years no organism of today will know or care anyway. Planet Earth will most likely still be here, but we humans won't. The squirrels will be gone, the whales and oak trees to. The continents will have moved into a new pattern, climate changing with the movement. Life is dynamic. I embrace that fact and things fall into place.