As always, you come to the end of the wave. The rush is over as the force dissipates beneath you, leaving you behind in the frothy surface. Hello..?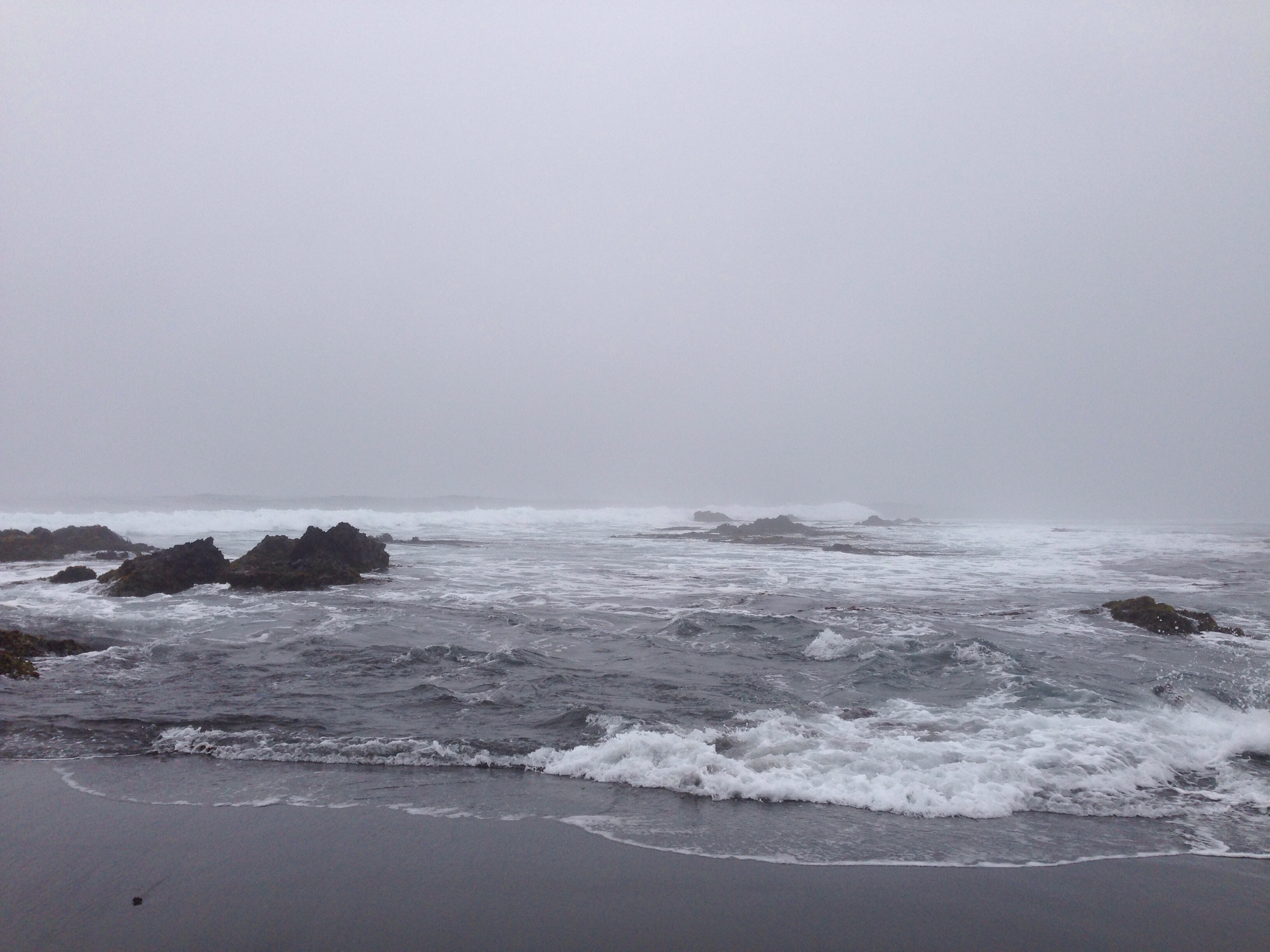 Making a decision to act can be a lot like surfing. I decide to go for it (whatever "it" is), paddle hard, catch the wave, stand up, find my balance and try to adapt to the movement – until the wave throws me of or rolls away. A split second of uncertainty follows, then, sitting up on my board again I have this happy feeling in my body, telling me that I did after all surf that one. The ocean and the waves all look the same, repeating infinitely, but the feeling of success lingers.
Anyways.
It's fun, comparing different parts of your life, different sides of your personality. I have just decided to act upon an old, hmm, instinct of mine? I've just pledged to become a regenerative small scale farmer. The feeling that I belong to the land, to the biosphere, and that I should devote my life to regenerating the ecosystems, it goes deeper then everything else. And so perhaps, perhaps using the word "instinct" is correct.
After making the decision to become that person, the grower and the stewardess, I relax. I throw my fists in the air, let go of the wave and sink back into the ocean. Making a decision is hard work and I need a break. I read the news, read about different projects, read about what other people have accomplished. Mostly positive, solutions oriented stuff within the frame of climate change and how to address it. It's nice to see what else is happening outside my little nomadic sphere of right now.
Suddenly, I can sense a shift. The warm fuzziness of achievement is evaporating and a sort of fearful nervousness is creeping into my emotions. Like a hunter I step back and watch, scouting this intruder. Grrrr… I lounge at it and pin it down. Ha!
Oh fear, fuck of! I see you. I SEE YOU. You're here because I've made a decision to act on a small scale and you don't think that's good enough. We'll let me tell you something, you're wrong. Dead wrong. Because if I don't start here, with something that I can manage without running myself over, I'm never going to be able to scale up this regenerative plan I'm holding.
Hey fear, I see you and I know you from before. You've been part of my decision making process for a long time, interrupting and pushing for unrealistic goals, or rather – pushing for super-fast achievement of huge goals.
E r r o r. Not. Possible.
Subconsciously I've been so afraid of not being enough. Of not doing enough. Of being that sucker who saw it all happening yet did nothing or too little to prevent all coming generations of life from suffering.
But how do we measure these things, our actions in relation to the health of the biosphere? We're all different and can accomplish different things within our lifetime. I for one thought you had to go big or go home. That in the end what mattered surely wasn't how much money you had in the bank but how much good you had done for The One & Only Planet. Did you save it? No? Shame on you!
But now…
My feelings regarding personal responsibility have changed, they're still demanding but not overly so. I'm a human, a person who only knows so much, who only has the experience of my own life to count on, and who can no longer be fooled by myself into thinking that what I do is not enough.
I'm doing just fine, because I am doing all I can. Own it, Klara.
I'm trusting myself evermore as the years pass by. I read what I've written at different stages of my life and the core of it has always been the same. Help the planet. So why worry about not doing enough when clearly I'm devoting everything that I am to making that happen? Not tomorrow, but in the long run.
I can start small and keep evolving.
I will start small and keep evolving.
Adiós, fear, see you round. You've been very helpful in your own way.